McMahon's Point
One for the ages
A glorious autumn day is just what the doctor ordered. Grace & Jackie has taken a chance by not having any wedding photos beforehand, but instead rely on all photos being taken on the day.
Noon is perhaps not the best time of the day to be taking portraits but David the photographer has worked some true wonders to make these photos come to life.
If you are responsible for the unsightly shadows to the top right of the picture, own up now! ;)
A larger version of this photo is available.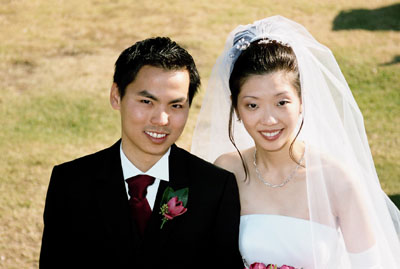 < previous
next >