McMahon's Point
Can you guess where we are?
Just to drive home the point - this wedding takes place in good ol' Sydney.
For the next half an hour Grace and Jackie will stand on that exact same spot and pose with family for the rest of the photos in this series. No kidding.
A larger version of this photo is available.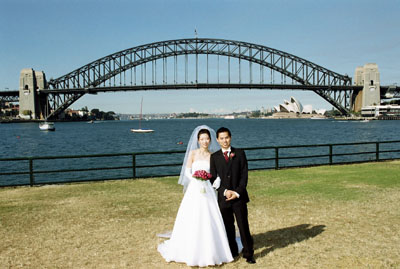 < previous
next >